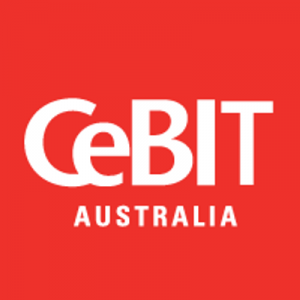 Industry conferences are always a good way to keep up with the latest technology, and, of course, stay in touch with colleagues in the industry. Nothing beats the combination of personal interaction and a critical mass of technology to make for a very productive event. CeBIT Australia, held May 2–4, in beautiful Sydney, was a tremendous opportunity for this.
We see two categories of industry conferences — the small, highly-focused event at which you can really dig into a specific topic, and a larger multi-purpose event where you can pick and choose what you want to learn about, because everything is there. CeBIT was definitely in the latter category! Check out this line-up of technical tracks:
Cloud
Big Data & Analytics
Cybersecurity
Financial Technology
Mobility
eGovernment
eHealth
Digital Marketing
Internet of Things
Try to think of something in business IT that ISN'T covered there. We couldn't!
It was great to see not just the nuts-and-bolts of IT operations, but also the requirements from the user side, in eGovernment and ,eHealth for example. Governments and the medical business aren't known for being at the forefront of new IT technologies, but now they are definitely getting on board. An enormous opportunity exists for IT professionals in these areas, so those were especially enlightening features of CeBIT.
To be fair, there are unique challenges in government and health, such as security, privacy and sheer scale, which have contributed to their typically lagging on the IT front. We see those as great opportunities, though. It might be a slow process to burrow your way into those business areas, given some of the regulatory issues and institutional inertia, but they can be worth it as long-term business thrusts. Keep an eye on those.
Cybersecurity is the perpetual hot topic at events like this, with no shortage of headlines about companies or governments — or celebrities! — being hacked. One of the keynote speakers, CEO Shara Evans, of Market Clarity, spoke about "Cyber Crime: From Sci-Fi to Boardroom Threat – Where the challenges lie in the digital future!" Cyber intruders are not just a nuisance these days; they can threaten an entire business. Most people understand that now, but they can't keep up with the latest threats and solutions. That means insight from experts can be a great help, whether you are an IT professional or the owner of a business at risk.
Along with those expert presentations, the exhibit floor at a conference like this can be an equally productive way to stay on top of things. It's good to just walk around, hearing what people are talking about and seeing the new technology out there. This is where we can visit the front-lines and see what's happening in the trenches. It's a tremendous complement to the broader vision to be experienced in other parts of CeBIT.
We will keep participating in events like CeBIT Australia to keep our technology and services on the leading edge. And, if a pint or two get hoisted in the process of learning more from colleagues after the show floor is closed, we hope you don't mind!
Sydney Technology Solutions is the trusted choice when it comes to staying ahead of the latest information technology tips, tricks and news — whether you're at a leading-edge conference like CeBit 2016 Australia, or from other resources. Contact us at (02) 8212 4722 or send us an email at [email protected] for more information.