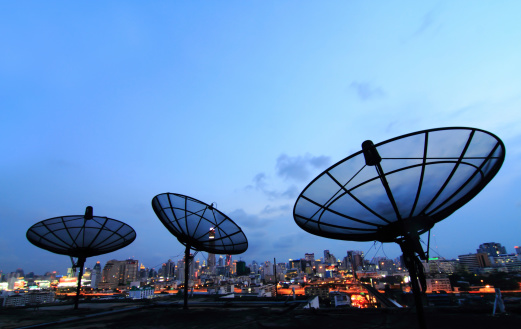 The state auditor has realized that NSW agencies are paying way too much for telecommunication services and equipment due to faulty contracts and poor financial expense management. "Most just took the ceiling price in the government telecommunications agreement," says NSW Auditor-General Grant Hehir.
Six NSW Agencies were looked into for expenses assessment, and most of them were found to be subscribed to overpriced telecommunications arrangement. Most of the agencies, Hehir notes, were unable to market test prices, failed to negotiate value for better prices, were loosely implementing the proper process to monitor usage, and most importantly, lacked qualified staff. In April after the probe, a new telecommunications framework replaced technology arrangements of the Department of Education and Communities, Fire and Rescue, shared services body Businesslink, Sydney Trains, the Forestry Corporation, and Essential Energy.
Even if the initial investigations revealed that Essential Energy was able to uphold value for money and vigorous management of its telco contracts, it had to undergo changes as well.
Since the end of March, agencies made the leap from GTAs when acquiring telco services, to the more progressive open-ended ICT Services Scheme. Agencies can now freely negotiate the price for value service, with the option of an appointed private telco broker to assist if needed.
With the help of appointed broker, Houseley Consulting, the government's ICT procurement staff has saved $3.6 Million over the last 12 months by dissecting 13 telco bids to get better arrangements for agencies. However, the six investigated agencies are still not meeting the required minimum and ceiling price. They are not making proper use of the new assistance, resulting in wasteful spending of procurement funds.
At approximately $370 million a year, telecommunications is third on the NSW Government's list of goods and services expenditure.
To be able to minimize unjust expenses, the surveyed agencies need to let go of past contracts and start venturing into new services that skillfully balances anticipated needs and effective practices. The audit demonstrated how dependent these agencies are on outdated services and procurement process. They need to start implementing the guidelines for acquisition and contract expense management to get the best value for money.
New as the framework is, only the state's electricity operator, as well as Fire and Rescue, were able to establish resourceful contract valuation and selection processes, organized telco procurement plans as recommended by IT strategies to meet business needs, and effective system for management of telecommunication usage and monitoring.
Although the Department of Education has significantly achieved value for money for data services, it faces much more setbacks when it comes to fixed voice and mobile carriage. The biggest problem of the agency is its failure to use its existing skills and processes to garner quality telco arrangements. Thus, in the last three years the department has forgone savings it could have made from data services. There is a strong need for the office to broaden its procurement dexterity to fixed voice and mobile arrangements, and advance its documentation for acquisitions before June next year.
On the other hand, NSW Businesslink faces bigger problems than The Department of Education. As four of its client agencies started dealing on their own instead of through the provider, the long-running shares service provider is head deep underwater."This has resulted in inefficient and ineffective processes for telecommunications procurement, contract management and expense monitoring."
The telco buying process at Sydney Trains currently suffered from gaps and weaknesses brought about by a number or internal reorganization in the last four years. It was advised to review all existing telco contracts to identify and address duplication and gaps.
Furthermore, the auditor recommended that the agencies dispense accountability for the management of telco service contracts and guarantee it had the right skills to manage them. The monitoring of usage and expense management must always be a priority.
Have questions about your telecommunications?  That is why Sydney Technology Solutions is here!  We help businesses like yours manage all your business IT and telecommunications.  Please call (02) 8212 4722 or email us at [email protected] if you have any questions or need help from our business IT experts.