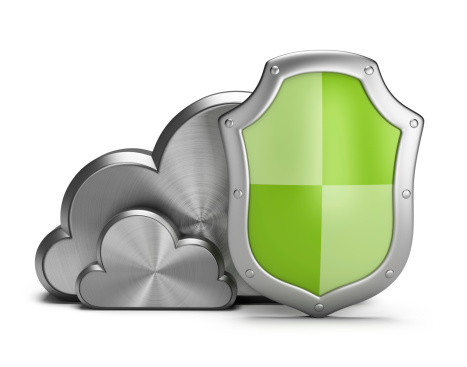 Most people have experienced a computer virus on their home computers before. This can be truly annoying, slowing down your computer, even crashing it.  Hopefully you were able to solve the problem yourself. In other cases, you may have needed to have your computer repaired.
Antivirus protection is essential for all computers, but its particularity important for your small business computers. Hackers are becoming more intelligent and sophisticated every day. They can infect your computers with viruses that let them steal confidential information about your employees, customers, vendors, and other sensitive business data. The consequences of losing sensitive data are severe, result in lost customers, costly regulatory fines and ultimately the closure of your business.
You can lose the operability of multiple machines and equipment for days. In addition, there's the expense of resolving and repairing the problem, combined with a significant lost of revenue when angry customers drop your services. As a small business owner, you've worked hard to ensure your customers trust you. In today's competitive marketplace, this isn't easy to do, and just one negative event can break it for good.
This Isn't The Time For A Do-It-Yourself Application
Cybercrime is growing rapidly. As soon as new protections are developed, viruses are designed to find a way around them. This isn't something most business owners can keep up with, nor even a few in-house IT employees. Implementing a managed antivirus solution is the answer. These days it's not enough to purchase off-the-shelf programs and installing them yourself.  Not only do the definition updates need deploying, but these programs must be updated with the newest features and virus engines.
Your business also has its own unique data security requirements. Unmanaged antivirus programs aren't adequate for any business. In reality, most known for their vulnerabilities, and aren't fast or flexible enough to offer the protection your small business needs. 
You Need a Managed Antivirus Solution
A managed antivirus solution offers 24 x 7 monitored protection, along with a team of experts to help resolve problems when they arise. IT professionals are aware of when the software goes out of date, becomes deactivated, needs an update, or a system becomes infected.
With a managed antivirus solution, your business will be protected from hackers, viruses, and accidental data breaches that can easily occur when your security applications aren't monitored regularly. Not only do you receive the most effective forms of security protection, but you're able to rest assured knowing your IT provider will manage the updates and patches remotely, 24/7.
Owners and executives of organisations of all sizes, and in every industry, are beginning to realize the importance of focusing on core competencies instead of worrying about technology and security. With a managed antivirus solution, you're able to focus on what you do best —run your business.