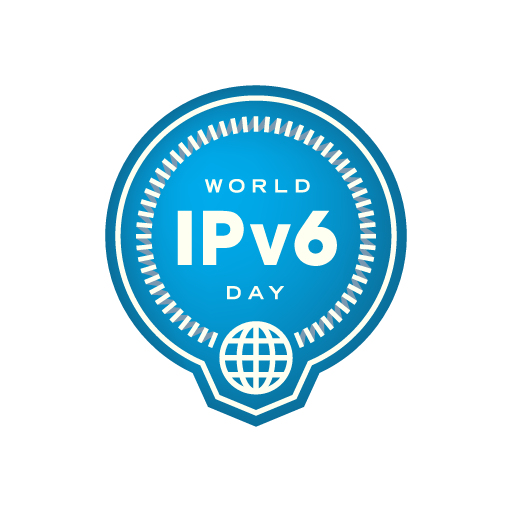 The wait is over. On June 6, 2012, Internet Protocol version 6 will launch. Some companies such as Facebook have already launched IPv6, which replaces IPv4, in production mode.
The Internet Society, a global independent source of leadership for Internet policy, technology standards and future development, organized the scheduled launch in response to the World IPv6 Day event in June 2011. IPv6 will facilitate "the Internet's growth as a platform for innovation and economic development," according to the IPv6 website. Essentially, more space is needed to accommodate the growing need for new IP addresses. Internet Protocol version 6 uses 128-bit addresses, which will allow it to connect to a seemingly infinite number of devices or 2 to 128th power, according to Carolyn Duffy Marsan. Internet Protocol version 4, on the other hand, uses 32-bit addresses and can connect to 4.3 billion devices. When you consider that there are currently about 8 billion people on the planet, it's easy to see why the Internet Society feels it's important to upgrade now rather than wait for another year or two.
Besides Facebook, several other large global enterprises such as Verizon, Comcast, Akamai, Cisco and ND Systems have already enabled IPv6. For example, Comcast had enabled IPv6 for more than one-third of its broadband network by May 24, 2012, effectively reaching the goal that the company's executives had set.
Says Comcast distinguished engineer and architect for IPv6, John Brzozowski in a press release on Comcast's website, "While awareness and adoption of IPv6 has greatly improved from a year ago, there is a significant opportunity for consumer electronics companies, including home networking equipment vendors, to improve IPv6 deployment by shipping IPv6-capable devices and enabling IPv6 by default. As an example of the opportunity for growth, when we enabled IPv6, we observed that roughly 5% of users can take advantage of this. That percentage can increase dramatically if vendors act to enable IPv6 by default in software updates for existing devices and in newly shipping devices."
"It's time for enterprises to make sure that their security devices are IPv6-enabled, that they can look at IPv6 traffic and create rules for it and do intrusion detection," Bob Hinden, one of the creators of IPv6 and a Check Point fellow told Network World. "Most host operating systems – Windows Vista, 7, Mac OS, Linux, IOS and Android – all have IPv6 in them. Even though they may not think they have IPv6 turned on, there might be tunneled traffic coming from outside their enterprise. It's important that enterprises know what's going on with IPv6 in their networks."
The time is now for business leaders who want to be competitive to consider upgrading their companies' systems to accommodate IPv6.
Are you looking for a trustworthy IT consulting team who will help you with any of your IPv6 questions?  We are here to provide you will exceptionable IT support and consulting for business.  Give us a call.