Ushering in the Modern Workplace with Microsoft 365
Do you think your team has the liberty to do their best work? Are they engaged and satisfied on a day-to-day basis? Are you providing your team with the tools that enable them to have a digital, adjustable workplace in today's modern age?
Every business leader wants to be able to provide a work environment in which their team can enjoy secure and reliable platforms. This type of collaboration encourages the exchange of ideas, creative thought, and better workflows. The bottom line is that when you give your teams the tools and resources they need to do their jobs correctly, the whole business just runs better.
That's the thought process behind Microsoft's innovative new program. The tech giant is now making it possible for businesses to provide their employees with the ability to have fluid communication while utilising several different devices at the same time.
When Microsoft Core Services Engineering (CSE) planned a redesign, this is what they envisioned to provide each company that used Microsoft 365:
Inspiring employees
Engaging customers
Optimising operations
Changing the nature of the company's products, services, and business models
They knew that if they incorporated Microsoft technology and products fluidly together, they could provide a valuable and familiar resource for both employees and customers. Microsoft wanted to present the possibility to businesses that Microsoft 365 could be the vehicle that could deliver their products and services to consumers in the modern world.
What is a Modern Workplace?
Employee expectations are always changing and evolving at a rapid pace. Business leaders sense the demand to keep up with a widening skills gap, diversity in their employees, and a need to think globally when assembling their teams. These pressures require a business to provide a reactive, modern workplace to meet the evolving needs of its consumer base. The modern workplace requires continuous communication while using multiple devices and platforms. All this must be accomplished while simultaneously being able to incorporate top-notch security that keeps your data safe.
A Modern Workplace Provides Seamless Collaboration
The modern workplace requires businesses to train their employees to be less static, and more dynamic. They need to assemble groups of people who come together to solve a problem, which shifts the focus from "me-centric" jobs to "we-centric" jobs. When a team can unite quickly, solve a problem, and collaborate with other teams, a business succeeds, and the employees feel empowered.
A Modern Workplace Provides a Multi-Device Experience
Enabling employees to utilise the devices they love is a way of letting personnel know that the company's bottom line is for the employees and the consumers to come out winning. Microsoft mobile application management and mobile device management solutions decrease complexity and make for a happier environment. For example, an employee can start a meeting on an iPhone at a coffee shop and seamlessly end the meeting back at the office on a desktop computer. The user experience is no longer bound to a device—it travels with you.
A Modern Workplace Provides Intelligent Security That Protects the Company and the Customer
Having IT that is focused on protecting corporate data is crucial in today's business. With the turn toward an intelligent cloud, a company can no longer just concern themselves with securing the perimeter. Their security stance must evolve or die.
Microsoft 365 protects both a company's and consumer's identity on your apps, data, and devices with comprehensive enterprise security. Also, the emerging cloud causes companies to ensure security for their customers. Microsoft 365 security stack works to proactively defend against malware, phishing, and zero-day attacks. Microsoft 365 security addresses business challenges that deal with intelligent security, such as:
Identity, app, data, and device protection using Azure Active Directory, Microsoft Intune, and Windows Information Protection.
Innovative protection with Office 365 Advanced Threat Protection and Windows Defender Advanced Threat Protection.
Data archiving, control, and detection with Advanced eDiscovery.
Instead of protecting companies by looking at dealing with an asset or device, they incorporate their intelligence systems to counter threats at a fundamental level.
A Modern Workplace Changes the Culture
A company's culture begins with their values and vision and then translates to their practices, teamwork, and relationship building. Facilitating employees so they can be flexible and not afraid to make mistakes, but learn from them, is what a dynamic and successful company should strive to do.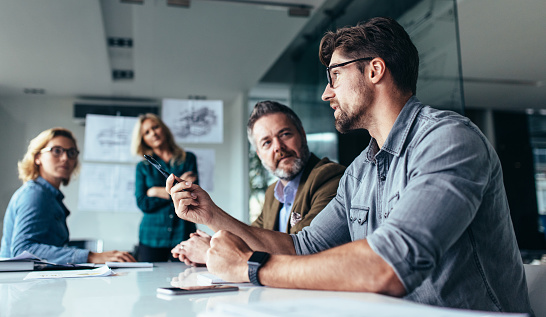 Wrap Up
The modern workplace empowers your personnel to embrace change and be a part of shaping the culture of the company. A culture shift takes place when a team is empowered. Microsoft 365 gives you the tools to make it easier for you to build experiences like this. This makes it possible for teams to be more productive and successful in their jobs. It's a win-win for both the employer and the employee.
Digital transformation is just as much about people as it is about technology. You will succeed when you show employees that they are vital to your company's success. With the familiarity and ease of Microsoft 365, your team can place an emphasis on providing excellent goods and services to your customers. The complexity and challenges brought on by the advancement of rapidly evolving technology shouldn't be an obstacle to employees. It should be an opportunity for them to display their creativity while adding value to your organisation.