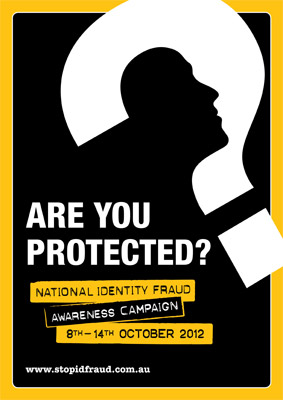 The 2013 Australian National Consumer Fraud Week starts today.  Chances are, you know someone who's been scammed online—or maybe you've been scammed yourself. Oftentimes, people who have been scammed find that their friends and family are strangely insensitive to their troubles, because there's a widely held belief that those who fall for online scams must be gullible, or even worse, greedy.
In some cases, it's true that the victim could be partially to blame. For example, if someone asks you to send money to convince a corrupt official to pay out $32,000,000 for an oil pipeline that wasn't built, and you've accepted this request for bribe money, then you've been both gullible and greedy. (In this case, you've also committed a crime and shouldn't expect any sympathy.)
However, recently there have been a wide variety of popular online scams that don't require devious character traits on the part of the victim, only a trusting disposition.
The following are a few examples:
Crooks will pretend to be from a company offering support or services. For example, a crook may act as a Microsoft representative offering a remote "cleanup" session for malware that you don't actually have.
Crooks can fit a duplicate card reader to an ATM, so your card gets read twice when you use it.
Crooks may persuade you to reveal your personal information so they can "send you a prize" (although the prize doesn't exist).
Crooks may trick you into logging into a fake site that looks like your bank account, however, it isn't. Be careful while logging into online accounts, and make sure that you're on the correct site.
Crooks may trick you into paying for anti-virus software. —"Clean the malware on your computer, for only $39.99 a month!" The trick? There's no malware on your computer.
Hopefully, while reading this, you've learned something new about online scamming.  That's the goal of the 2013 Australian National Consumer Fraud Week. Everyone should enthusiastically support this event, because each time someone gets scammed —even if they've only lost $5—it affects our economy and society. It's our civic and economic duty to help others, and make sure we have the adequate knowledge to avoid online scams.
Outsmart the scammers.  The following are five clever tips you can use to protect yourself:
1.     Protect Your Identity – Make sure your personal and confidential information are privately and securely stored, and remain hidden from scammers.
2.     Think Twice – When a deal looks too good to be true, it probably is!
3.     Keep Your Computer Secure – Install Anti-virus software in your computer and keep it up to date. 
4.     Talk to Other Shoppers – Research the opinions of other online shoppers.  Make sure that the person and/or company that you're dealing with, and their offer, is legitimate.
5.     Pay Via Secure Payment Methods Only – Web addresses should start with "https" and contain a closed-padlock symbol. Never use a wire transfer to send money to someone you don't know and trust, and don't share your financial details with anyone.
The Australian government has developed a list of scams, which can be found at: SCAMwatch Share the SCAMwatch website with your less security-conscious friends and family, and spread the word about Australia's National Consumer Fraud Week! Together, we can learn to outsmart the scammers and remain safe online!