National Broadband Network outages or NBN outages are usually focused on coastal Australian areas, which means all our major cities like Melbourne, Brisbane, Perth, Sydney, Adelaide, Camberwell, Ryde, Marrickville, Parramatta, and Windsor according to Aussie Outages. If your business services are affected by NBN outages on a regular basis, there may be technology steps you can take to prevent them, or at the very least get your network services up and running faster.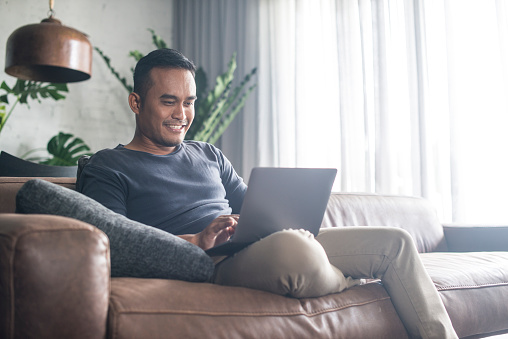 Of course, NBN has to prioritise reconnection of certain essential services in an outage, including:
Hospitals
Fire
Police
Emergency services
Community infrastructure such as:

Traffic management
Sewerage
Power utilities
Water utilities
In an NBN outage, the NBN will also prioritise reconnection of business services essential to community recoveries, such as banks, petrol stations, and supermarkets. If your business services fall into one of these categories, you're in luck in the Lucky. If not, you may want to educate yourself about options.
What Causes NBN Access Network Outages?
NBN access network connections may occur for different reasons, such as cyclones, severe storms, bushfires, car accidents, or tree branches falling onto power lines in your neighborhood. While NBN has a dedicated emergency response team that prepares for, responds to, and recovers network connections in emergencies, its priorities may not be yours, leaving your business services in the lurch along with your clients and your income.
What Can You Do About NBN Outages?
Although NBN outages can be crippling, technology services companies may have the solution business services owners, C-level executives, and managers have been searching for. A better modem is that solution. Recently released modems allow customers like your business to keep using landline phones and internet during fixed-line broadband outages. With these newly updated modems, phone and internet landline services are automatically diverted to the technology services company's mobile network following a fixed-lined business broadband outage.
How Can Telstra Help During NBN Outages?
Technology services companies' updated modems essentially keep your business services in play through the use of another mobile network. For instance, if your employees are on the phone when the NBN is disrupted, they can resume making and receiving calls as soon as the internet connection switches across to the telco network. These new modems still require battery backup during a power outage, but your business should not pay extra for mobile data use during the fixed-line outage. Speeds are generally capped at 6 Mbps down and 1 Mbps up. Voice calls are charged at standard rates for landline phones.
With these new modems, landline calls take advantage of the mobile Voice over LTE standard and use Quality of Service to reserve necessary bandwidth for voice — call quality will not suffer when the internet is being used. Whilst running over the telco's mobile broadband network, your business will not lose income or clients.
How Can My Business Obtain a Telstra Gen 2 Modem?
New, updated modems are available from most telcos if your service is NBN, DSL, or cable, and should be on sale now. Keep in mind older modem models will receive voice fallback via a firmware upgrade in 2019, anyhow. There are over 600,000 older modems in Australia, and voice fallback will only be available to NBN customers.
What are the Benefits of Using a New Modem?
The best benefit is that new modems will not kill your landline. They also allow telcos to meet obligations to provide interim broadband service to customers when NBN connections are delayed, and when telcos are unable to reconnect Australia's business services with their legacy broadband connects. Essentially, a new modem can save your business headaches later and preserve your telco connection while you serve your clients.