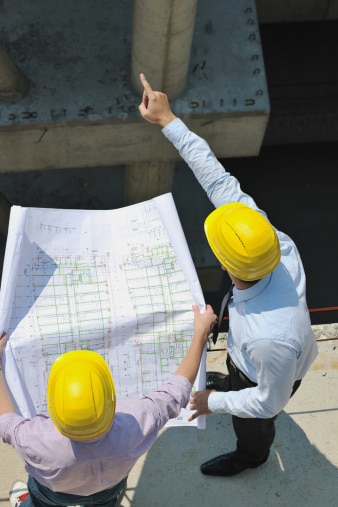 Piruse Constructions in New South Wales, Australia, handles industrial, commercial and residential construction projects. They pride themselves on perfection but were concerned that they were outgrowing their IT system and that this could possibly affect the quality of their projects.
So Michael Ilias called Sydney Technology Solutions (STS).  STS is the trusted Sydney IT support team for many businesses across the region.
Michael Ilias, Piruse's Contract Manager, had done business with STS before when previously working for other companies, so he was confident in their expertise. STS had setup the IT Infrastructure for Piruse a few years earlier when they were new to technology, but with their rapid growth, and the rapid advancement in technologies, they needed a "slight IT remodeling."
According to Michael:
"We simply needed a remodeled "IT Structure," we were growing so rapidly that we were "bursting at the seams!"
The Project
Since STS had installed the original IT system, and after a thorough assessment, they knew exactly what Piruse needed—a transformation to a Hybrid Cloud Solution. A hybrid cloud is a combination of a private cloud where you store critical data, and a public cloud where other data is stored and accessed publicly. It provides a mix-and-match system that is accessed via a local data center.  Hybrid cloud infrastructures are scalable, reliable, deploy quickly, and are cost effective. They offer the control of private cloud storage with the security of public cloud storage.
STS replaced their original Hewlett Packard (HP) Servers and Workstations. They installed:
Microsoft Windows Servers,
Dell Workstations running Microsoft Windows 7,
A GFI Email Archiver,
An STS Cloud Backup powered by Asigra, and
In the future will be installing Microsoft Office 365.
On an ongoing basis STS provides Piruse Constructions:
Fully Managed Services,
Cloud Backup Solutions,
Managed Security, and
Hosted Anti-Virus and Spam Protection.
Michael from Piruse Constructions now reports:
"STS provided us the Total Care and Assurance that our business is in safe hands, along with a combination of effective technology which allows us to meet our ongoing business objectives."  He added,  "Just like Piruse, STS works to perfection, and can make the most complex project a stress-free and satisfying experience for a client. They always take their time to assess our IT needs and exceed all our expectations."
About Piruse Constructions
Piruse prides themselves on their combination of high-quality work and their friendly professional service. They're committed to perfection and completing complicated jobs on time. They've been in business for over ten years.
Piruse's flexible, easy-to-work-with style makes even the most complex building project a stress-free and satisfying experience for the client. Piruse Constructions takes the time to understand their clients' needs and endeavor to exceed all their expectations.  For more information about Piruse, visit them on the web at: https://www.piruse.com/
About Sydney Technology Solutions (STS) 
STS focuses on meeting the unique computing, networking and application needs of small-to-mid-sized businesses and branch offices, as well as the specialised requirements of large companies.
Their team of dedicated, experienced and certified computer network specialists and support engineers solve IT problems in a professional and timely manner for all their clients.
STS offers a comprehensive range of IT Solutions, Professional Services and Support with a strong emphasis on proven Industry Standard Solutions.
For more information:
Visit Sydney Technology Solutions on the web at: https://www.sydneytech.com.au/.  Call them in New South Wales Australia at: (02) 8212 4722.