Today Australians everywhere are taking the time to honour Anzac Day. This national day of remembrance commemorates all Australians who served and sacrificed their lives in past conflicts and peacekeeping operations.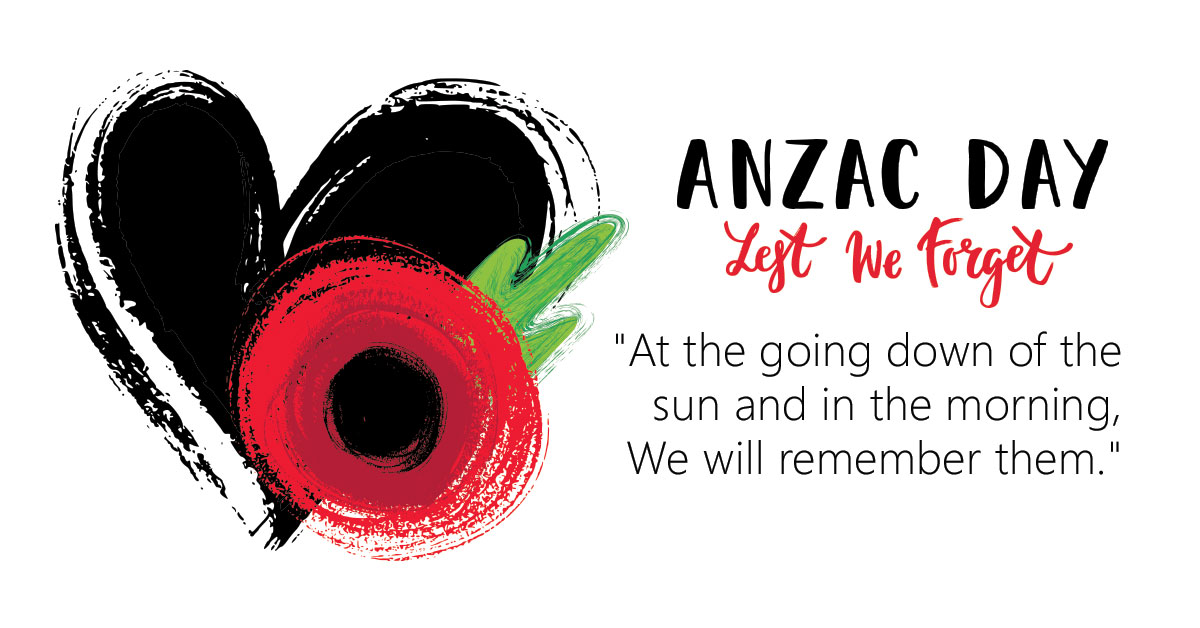 Observed each year on 25 April since 1916, Anzac Day was originally intended to pay tribute to the soldiers who fought as part of the Australian and New Zealand Army Corps – referred to as Anzacs – during the first world war. The date of 25 April was chosen as it marks the day in 1915 when the Anzac forces set out to capture the Gallipoli Peninsula to further the Allied forces goal of capturing Constantinople, the capital of the Ottoman Empire.
Unfortunately, the campaign was not a success, and both sides sustained heavy casualties. The campaign did, however, make a large and lasting impression on the people of both Australia and New Zealand and became an important part of both countries' national identity moving forward. The first official Anzac Day was marked by a variety of ceremonies and services and even included a commemorative march through London by Australian and New Zealand troops stationed there.
The goal here in Australia was to create a non-denominational day of remembrance that could be attended by each and every Australian, which was achieved with great success through the inclusion of a moment of silence in lieu of prayers. Anzac Day was officially established as a National Day of Commemoration in the 1920s, and by the 1930s the rituals we now associate with this day became part of Australian Anzac Day culture. These rituals include dawn vigils, marches, memorial services, reunions, and sly two-up games.
World War II broadened the scope of those honoured on this day to include those lost in that conflict and every conflict that came after. World War II had a specific impact on national commemorations – the first ceremony held at the Australian War Memorial took place in 1942, but subsequent ceremonies were held elsewhere for the duration of the war for fear of Japanese air attacks on the gathered masses.
In the years since the day has seen its fair share of controversy. From indifference due to the disruption a total lack of commerce and services on Anzac Day caused for the public to mixed feelings about subsequent armed conflicts such as Vietnam, the day wasn't necessarily held in high regard. Public attitude shifted back to something more favourable in the late 1980s, mostly due to the interest of younger generations wanting to honour the sacrifices of older generations.
Whether you mark this solemn occasion by attending a Dawn Service or Dawn March, watching the televised Anzac Day March at home with loved ones, or by attending one of the numerous gatherings taking place across the country, don't let the day come to an end without taking a moment to remember and honour those who made the ultimate sacrifice for our country.