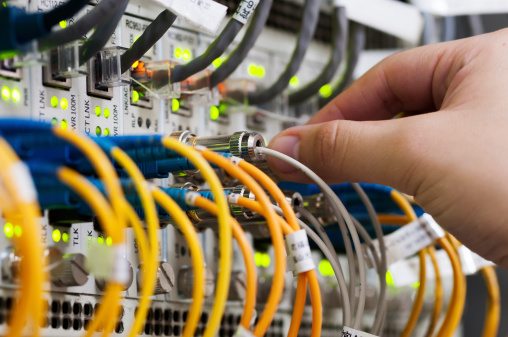 Stop Wasting YOUR Hard Earned Profit & Let Us Stop IT Issues Before Disruption Occurs!
Do you find yourself getting distracted by day-to-day technology issues? Whether they're minor or major, technology issues can seriously disrupt your workflow; and far too often, businesses struggle with persistent IT issues that hold them back; bringing their productivity and profitability to a complete halt.
IT doesn't have to be that way – Sydney Technology Solutions offers Network Support in Sydney  to keep your information systems up and running, saving you time and money everyday. To learn more, give us a call at (02) 8212 4722 or send us an email at [email protected].
Does your IT support company simply come in and fix equipment when issues arise? While it's great to have knowledgeable IT support, there's a lot more to handling your information systems – you deserve an IT support company that maintains a proactive and preventative approach to your information systems.
You Deserve the Most Proactive Network Support in Sydney !
That's where we come in: our team of IT experts stays proactive to eliminate IT issues before disruption or downtime occurs. We're always available to respond quickly to any issues that arise, however, we strive to put the right preventative measures in place, in order to eliminate the majority of issues.
So what does our proactive approach mean for you and your staff members? The answer is simple: you're able to rest assured knowing IT issues won't occur nearly as often, which means downtime won't occur nearly as often, as we take the initiative to:
Implement the right safeguards including managed anti-virus software and firewalls designed to combat emerging threats, including viruses and malware.
Maintain your servers and systems on a regular basis; searching for antiquated technologies and updates that must to be applied to keep your technology reliable.
Continuously monitor your network around-the-clock to immediately identify and resolve any security threat or issue before disruption occurs.
Offer helpful advise and/or consulting because we're business consultants first and foremost; we focus on solving business issues, as well as technology issues.
Plus, we're always available to address any issues, questions, or concerns you and your staff members may have – whether it's a small question or a major technology failure, feel free to contact us via phone, web, or email and we'll be there!
Looking for personable and friendly IT service experts who know what they're doing? To learn more about our Network Support in Sydney , or to schedule a no-obligation information systems assessment, give us a call at (02) 8212 4722 or send us an email at [email protected].