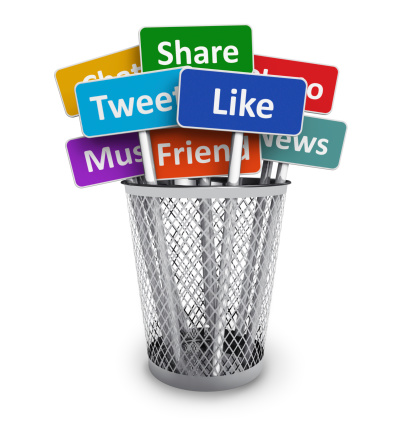 Many businesses launch social media campaigns to communicate to consumers.  But it's becoming increasingly popular for business leaders to use this vehicle to communicate to other business leaders.
Social media offers businesses the opportunity to reach out to consumers and businesses alike.  Even business leaders and decision makers use social media today.  It's an opportunity for you to interact with these decision makers, and promote your company's capabilities on a much more personal level.
However, many companies have yet to adopt this trend. They consider tools like Facebook or Twitter to be too personal for a business. In addition, they believe social media sites in general are targeted at a much younger audience.  But this is far from the truth. Business leaders are on social media sites just like others are. They use social media to socialize with family and friends in their free time. They often search for companies they're considering doing business with as well. People of all ages are on social media, using these services for business, research, socializing, and shopping. Furthermore, business leaders know that social media offers important benefits to their business.
The following are the top seven benefits social media marketing provides to business leaders and to you.
It promotes Interaction on a personal level.
People are more interested in doing business with people they know and interact with on a regular basis. By posting videos, customer stories, and company news, you can build a sense of trust with customers and business leaders alike.
It helps you build credibility.
Social media is a great way to make an impression on business leaders. With content like articles and webinars, you can convey helpful business ideas, and promote your organization's credibility and expertise. Plus, the feedback you get can provide some valuable insight.
It will help you generate leads.
Social media is commonly used to generate leads, or direct traffic to your website. With persistent marketing and quality content, you can attract high-quality leads using social media.
You'll realize cost savings in a new and different way.
You can launch and modify your social media campaigns with real-time feedback that provides you the ability to adjust your marketing campaigns and marketing language to get the best possible return.
You'll Gain Insight You Never Had Before
Social media provides data that gives your business insight into buyers' likes and dislikes. With analytic tools and by attributing data you've obtained, you can identify specific buyer communities, and tailor your content to launch powerful campaigns.
Visibility In The Digital World
Many business leaders and consumers alike measure brand profiles by their digital visibility. Typically, brands that don't have a strong social presence are perceived as irrelevant or uncaring. When an organization fails to participate on social media, the company appears to be outdated, or worse, arrogant.
You Can Build a Diverse Network of Followers
Building a diverse network of online business followers could lead to your next client, vendor, employee, or referral. It won't be instantaneous—you must pursue and have patience. But by using social media on a regular basis you can build a diverse network of contacts.