In only a decade, YouTube has grown from a small startup, streaming video company to one of the dominant forms of entertainment and communication on the planet. YouTube estimates that almost one-third of all people on planet Earth with an Internet connection are among the site's users. More than that, even when only considering mobile users, YouTube has the ability to reach more people between the ages of 18-49 than any cable network in the United States.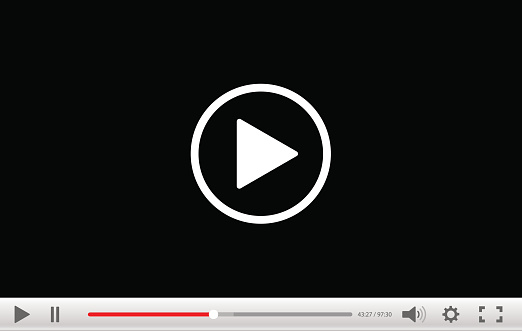 After a successful roll-out of its YouTube Red premium subscription package in the United States, Australia recently became the second territory in the world to gain access to the service in May of 2016. For $11.99 per month, YouTube Red Australia users gain access to a host of unique features that they otherwise wouldn't get via a free account.
YouTube Red Australia: The Basics
The 3 most prominent features that users get when signing up for a YouTube Red account are ad-free and offline video, uninterrupted music and original programming like Web-based shows and more. All YouTube content, regardless of channel or brand, will play without the traditional 5, 30 or 1-minute advertisements that formerly accompanied them. Additionally, all users can choose to take any video on the site and download it to either their computer or mobile device, allowing them to play it back when no Internet connection is present.
Though ad-free content was a source of controversy when the platform launched in the United States (as content providers monetize their channels via ads that play before videos), users will be happy to know that they're still supporting their favorite personalities even after signing up for YouTube Red. Financial compensation for content will be based on specific videos that users watch, though exactly how much money a channel gets from YouTube Red versus how much they would make from a pre-programmed ad remains to be seen.
One of the more interesting features to roll out with YouTube Red allows mobile users to keep watching videos on their devices even when the YouTube application has been relegated to the "background." With older versions of the YouTube app, minimizing the app itself or even allowing the screen to automatically turn itself off would pause all content. This was particularly problematic for users prone to multitasking or users who enjoyed listening to music using the service. Now, this is no longer an issue.
Ahead of the YouTube Red launch in the United States, the company partnered with some of its most popular providers to offer exclusive content to subscribers. YouTube Red Australia users will have access to all of that same content, including original video series by companies like Rooster Teeth and content providers like PewdiePie.
Anyone who has not yet signed up for a free trial can do so via the YouTube Red website. Users will get full, unrestricted service for one entire month before deciding whether or not they'd like to continue. Between May 19 and June 6, 2016, users can take advantage of an introductory offer and sign up for YouTube Red for just $9.99 per month. Anyone who signs up from June 7 and beyond will pay the full $11.99 asking price in Australia.
YouTube Music
Also launching alongside YouTube Red in Australia is a new service called YouTube Music. In addition to giving users access to a huge amount of content directly from some of their favorite artists, YouTube Music also features exclusive live recordings and full concerts, alternate recordings of legendary tracks, remixes (both officially created and those designed by fans), covers, tributes and more. YouTube Music is accessed via a separate application, even though it is a part of the YouTube Red platform.
Sydney Technology Solutions is the trusted choice when it comes to staying ahead of the latest information technology tips, tricks, and news. Contact us at (02) 8212 4722 or send us an email at [email protected] for more information.