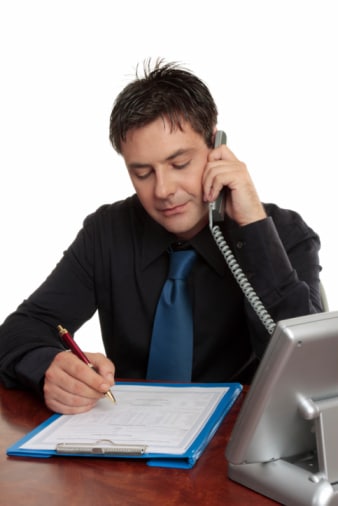 Computer systems are not the only technology service that your Sydney business depends on.
Telephones have sat on desks for years prior to the introduction of computer systems and still to this day are a vital piece of equipment for many businesses.  Can you imagine your business not having telephones?  Of course not.  Voice to Voice communication is still essential in today's competitive business world and often can be a unique differentiator.
Small Business Telephones systems now must be linked into your existing computer networks in order to maximize the return on this technology. STS works with many of the leading telephone systems manufacturers such as Avaya, Microsoft Lync, EPYGI plus many others.  We can even help you with your old Nortel system you may still have.
When you team up with STS to help with your Sydney telephone system support we understand the big picture.  From linking in voice mail to email, mobile telephones and find me follow me services, our team can help you make the most out of your telephone systems.
When you combine our knowledge of small business telephone systems with our Virtual CIO services, you now have a trusted advisor on your side.
Call us today to book a no obligation review of your Sydney business telephone services and your complete technology network today.
STS  has introduced a complete business VOIP & PBX services offering to Australian businesses. Leverage many of today's leading UC technologies:
Data, voice and wireless network access
Business phone system (through our Business VOIP Service and Managed IP PBX Systems)
Phones or other telephone appliances
Advanced telephony applications
Installation, integration and professional services
On-going training and support
Put Your Trust in a leading Australian IT services firm for Your Business VOIP and PBX Phone Systems
Through Integration and an approach that provides a true unification of business communications. Our team is able drive out inefficiencies and create substantial savings with our business VOIP services and IP PBX systems solutions. At the same time we are able to introduce new technologies and applications that drive business process improvements, providing market differentiation for our customers.
Flexible Australian VOIP and IP PBX Systems to Meet Your Needs
STS  provides Choice and Flexibility through our Australian VOIP and PBX Solutions. So whether you are better suited to leverage the benefits of a Hosted or a premise based solution, STS has the choice and flexibility the Australian market has been looking for.