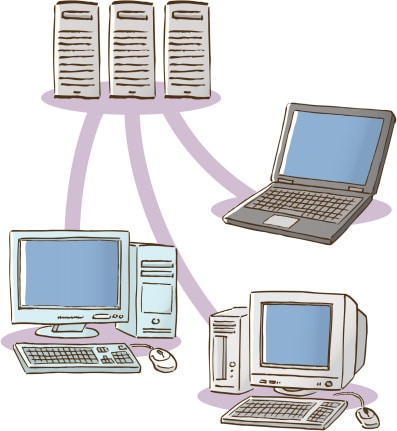 STS offers a variety of virtualization solutions to help your business consolidate its hardware assets, save power and protected Sydney business from loss of data. Our team at STS offers the latest technologies in desktop, application, and server virtualisation from some of the leading IT companies such as Microsoft Hyper-V, VMWare and Citrix.  We are your Australian server virtualisation specialists.
Consolidating systems from several platforms, even with different operating systems, reduces administrative overhead and provides centralised management capabilities. Imagine a single management station that can configure and provision volumes, manage backups, and monitor capacity utilization for many systems.
By implementing STS's virtualisation solutions, many Sydney businesses have cut their hardware and energy operating costs by as much as 80%, while improving efficiency and control for their IT departments.
Many industry professionals estimate that average IT departments use somewhere between 5-25% of their servers capacity. Utilizing server virtualisation to maximize the use of underutilized servers will yield immediate cost savings.
Less server hardware is required
Less energy is consumed
and there is a reduced labour cost associated with taking care of your server infrastructure.
Server Virtualisation
Server virtualisation is simply the sharing of physical server hardware across many virtual servers. Including the number and identity of individual physical servers, processors, and operating systems, from server users. The server administrator uses a software application to divide one physical server into multiple isolated virtual environments. Virtualizing servers allows you to decrease the amount of server hardware your company needs, and server resources you use. With virtualization, one physical server can run a number of different virtual servers.
Contact us to save money and increase efficiency with virtualization
Other Benefits of Server Virtualisation:
Securely backup and migrate virtual environments with no interruption in service.
Improve desktop security and manageability with monitoring of user's local or remote access, with or without a network connection.
Respond quickly to changes with dynamic resource management, and improved application deployment.
STS also offers consolidation solutions for applications, and desktops. Each of these solutions is designed to save your business money, and give you greater control over the management of your IT infrastructure.
Contact us today and learn how your Sydney business can leverage VMWare, Microsoft Hyper-V or Citrix in your environment.