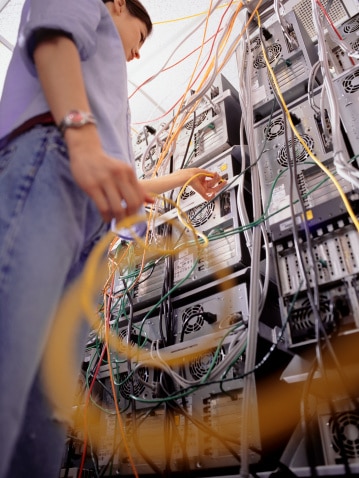 Providing business with technology management aiding in maximizing return on IT investments.
Employing a proactive monitoring system on your network managed by certified IT consulting  professionals ensures all issues or problems are detected and resolved quickly, often before you are even aware there was an issue in the first place. Keeping your business running without experiencing unexpected outages or downtime and preventing a hit to your corporate reputation is crucial. STS (leader amongst Sydney IT Consulting firms) can effectively and efficiently accomplish this through our robust monitoring and remote management solutions, all managed by your team of IT consulting professionals and network administrators. Your team of experienced IT professionals will be responsible and accountable for your proactive technology administration & management as well as your technology planning.
Our proactive technology solutions use modern sophisticated tools and services to manage and monitor your entire network infrastructure, including the management and regular testing of your business continuity solution. Your team will also be responsible for the completion of standard system maintenance and patch updating tasks for your servers and desktops.
Engage now with STS and get a leader amongst all Sydney IT Consulting Firms
These activities will be completed on a daily, weekly and monthly basis and ensure the continual reliability, performance and optimization of your business network, computers and other computing devices. This forms the basis of a sound proactive technology business practice for your Sydney business.
How can STS help your business through our proactive technology management solutions? Call today to book a no obligation review of your business IT needs and discussion of our proactive IT consulting services for business.